Market Smarts: Buying Guide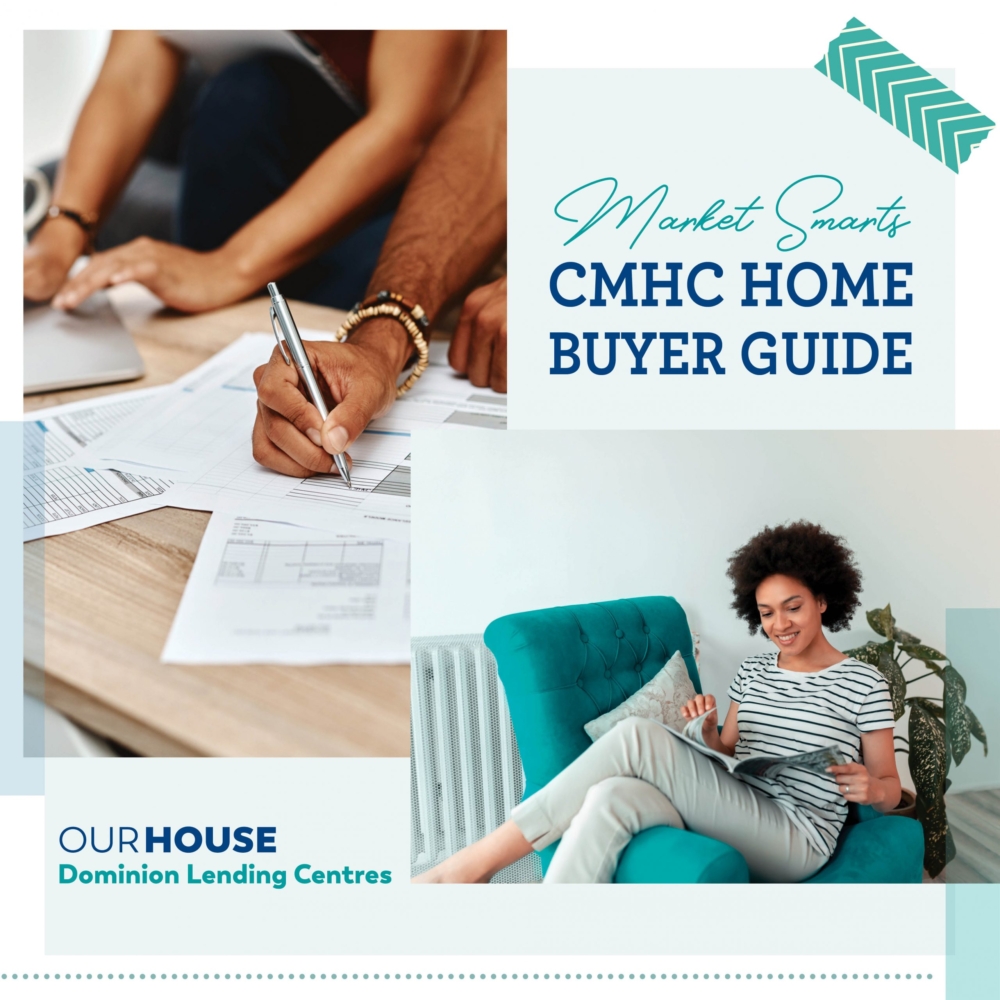 Market Smarts: Buying Guide from (CMHC) is one of Canada's three mortgage insurers. CMHC also offers consumer guidance in the form of a unique step-by-step guide for home buying Canada. CMHC has dubbed this guide the "roadmap" to home ownership.
The 27-page, Buying Guide is available on CMHC's website via the imbedded link. This guide is a manual for homeownership, breaking down the phases potential buyers will need to consider when looking to get into the housing market.
What Homebuyers Should Know – Market Smarts: Home Buying Guide
This guide focuses on preparation being the key to homeownership success, and touches on many things for homeowners to keep in mind. A few good guidelines when considering purchasing a home, including debt management, necessary documents, pre-approval, and more!
Debt-to-Income Ratio
The market smarts: Buying Guide CMHC recommends that you get a pre-approval before you begin looking for a home. Getting pre-approved can prevent future roadblocks when you find your dream home, and ensures that subject-to-financing clauses won't be an issue. It also guarantees the rate for up to 120 days, so that you can access the best mortgage once you've found the right home.
The underlying theme of the guide is to prevent Canadians from getting in over their heads. This guide also shows just how far mortgage brokers have come in Canada, with them mentioned alongside banks throughout. Our experienced brokers will gladly take you through the home buying process from a mortgage application side of the equation.  With our team by your side, you'll experience what over 250 google reviews have told us already. Prime mortgage works is your best mortgage broker option when it comes to arranging your mortgage financing. We work with self Employed, New to Canada, First Time Homebuyers and all walks when arranging the best mortgage rate.
https://primemortgageworks.com/wp-content/uploads/2021/04/OurHouse-DigitalTemplate-2021-English13-scaled-1-e1618609123849.jpeg
1000
1000
Editor
https://primemortgageworks.com/wp-content/uploads/2019/01/logo-inner.svg
Editor
2021-04-16 14:45:30
2022-12-08 14:16:57
Market Smarts: Buying Guide